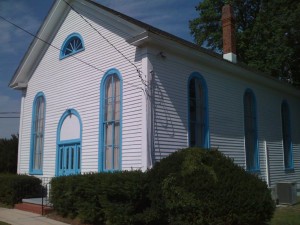 For thousands of years, man has yearned for the meaning of life and wondered whether there is a God that knows us and wants the best for us. Then we see the news and the world is filled with evil and we wonder what is going on. Who decides what is right and wrong? Supreme Court justices? College professors? News journalists? At Cape Community Church, we believe that God has given us the guide for living a happy and fulfilled life. He gave us His Word, the Bible, and from it we receive the answers we crave to life's most pressing questions.
If you think that Christians have it all wrong, take comfort in the fact that the Apostle Paul once thought the same thing. Then he was on his way to Damascus and met the risen Jesus. His life changed. So can yours. Paul met Jesus on the Damascus Road. Our church is on Route 9 in Cape May Court House. The question you must ask yourself is, "What road am I on?"
Office@capecommunitychurch.org
We are a Bible Fellowship Church congregation. Visit www.mybfc.org.