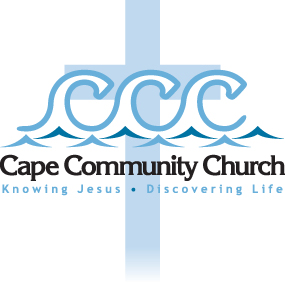 Cape Community Church is a come as you are, Bible teaching, Christ exalting congregation. Our mission is that given by Jesus prior to His ascension to Heaven: Go and make disciples of all nations, baptizing them and teaching them to obey everything He commanded. Our goal in ministry is that the gospel would be the only stumbling block.
Thank you for visiting our website!!! While this site may answer some of your questions, and give you some information, you may be wanting for more information. If we're right, please don't hesitate to give us a call.
We're eager to serve you and assist in your spiritual journey, and pray the Lord would bless you as you search! Here if you need us.
Office@capecommunitychurch.org
We are a Bible Fellowship Church congregation. Visit www.mybfc.org.